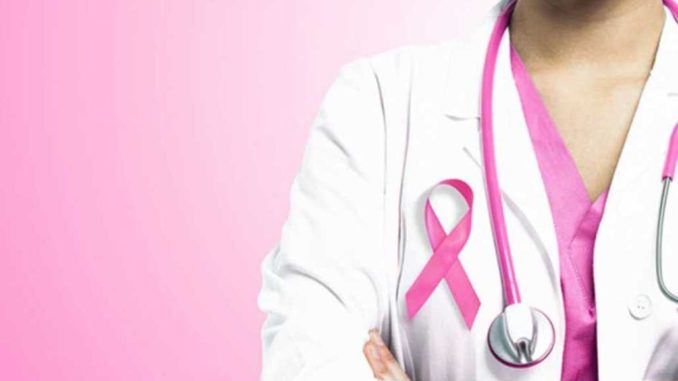 Breast cancer is the second most common cancer in the United States. According to the CDC report on breast cancer statistics, about 240,000 women and 2141 men were diagnosed with breast cancer in 2014 alone.  The risk of recurrence of breast cancer is highly individual and varies depending on the type and stage of breast cancer at diagnosis, and researchers still are not 100% sure why/how recurrence affects some people and not others. But a new scientific study published in the Canadian Medical Association Journal (CMAJ) outlines one key lifestyle change that may significantly reduce the risk of breast cancer recurrence.
Exercise to Reduce Your Risk of Recurrence by 40%
This research has found that regular exercise may reduce breast cancer recurrence by 40 percent. According to the authors of the study, exercise may have the single strongest effect on reducing breast cancer recurrence.
"Exercise has a strong advantage over body weight control, it regulates hormone levels, improves insulin resistance, and reduces inflammation," says researcher Ellen Warner, a professor of medicine at the University of Toronto and a medical oncologist at the University of Toronto Sunnybrook Odette Cancer Center in Toronto.
In the study, researchers said that survival of breast cancer should be encouraged to get at least 150 minutes of intense aerobic exercise of moderate intensity or 75 minutes (fast walking, cycling, jogging or aerobics). This is the same amount of exercise recommended by the American Cancer Society.
As Dr. Susan Gilchrist, Associate Professor at MD Anderson Cancer Center at University of Texas Houston explains, "Exercise can also help can also help with depression, fatigue, lymphedema (swelling of the hand caused by lymph node removal) and stress that can track diagnosis and treatment."
Exercise Helps Maintain a Healthy Body Weight
"There are many factors involved, but there is something about breast cancer that increases the likelihood that patients will increase their weight," says Warner. "In addition, chemotherapy slows down metabolism – if you eat and exercise same way you always have, you will get heavier."
This research also shows that maintaining a healthy body weight is important and exercise can definitely help with that. Unfortunately, however, most survivors of breast cancer gain weight.
"On average, a woman earns 10 to 12 pounds," says Gilchrist. Exercise will help you, she says, but you may have to exercise 200 minutes or more per week. According to this research, the payoff is worth it. Before you start, though, always get permission from your physician first. "Walking," says Gilchrist, "is a great starting point for most breast cancer patients."
Research shows that moderate exercise has many benefits for cancer patients. We list many free exercise and nutrition programs for cancer survivors here on the website.  For more tips, you can check out this link for the American Cancer Society Guide to Exercise. If you need help covering treatment costs, prescriptions, and uncovered medical expenses, see our link free financial resources for cancer patients.