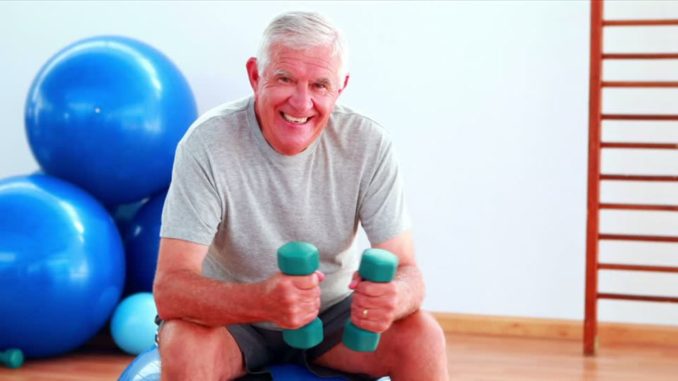 This page was originally published January 5, 2018 and updated September 24, 2022.
Lymphoma patients can find many aspects of daily life frustrating. Treatment can be both physically and emotionally exhausting, but recent research published in the American Society of Hematology's (ASH) Blood Journal by Priyanka Pophali, a hematologist at Mayo Clinic, demonstrates that patients who increase exercise levels after diagnosis can improve health and reduce the risk of recurrence of this disease.
In the past, studies have shown that increased physical activity had a positive impact on the quality of life in cancer patients in general. To assess the impact of physical activity on lymphoma, Mayo conducted an observational study on over 4000 lymphoma patients between 2002 and 2012. Specifically, this research team examined the impact of physical activity on patients before a diagnosis with lymphoma and their status three years after diagnosis in both overall-specific and lymphoma-specific survival rates. Results were presented on December 12, 2017, at the 59th ASH Annual Meeting in Atlanta, Georgia.
Researchers found that adults with increased levels of physical activity after diagnosis had significantly better survivability rates than those who had less activity after diagnosis. "Our findings show that physical activity can have a positive impact on survival in lymphoma patients," says Dr. Pophali. "Importantly, our study shows a survival benefit in patients who increase their level of physical activity."
Higher activity levels in three-year survivors is also associated with improved quality of life while a reduction in physical activity results in worse outcomes according to the research. The data really drives home the importance of physical activity in lymphoma survivorship. It also supports physical activity intervention trial for lymphoma patients. So, in addition to living longer, exercise improves overall quality of life. The American Cancer Society says regular physical activity can help you:
Maintain/Improve physical abilities (how well you can use your body to do things)
Reduce the risk of falls
Maintains healthy bones
Keep muscles from wasting due to inactivity
Improves circulation
Reduces anxiety and depression symptoms
Alleviates nausea
Improves Independence
Your exercise program should be part of your overall care plan and is best discussed with your doctor. For more on the benefits of exercise and putting together a daily exercise plan to review with your care team, please visit the American Cancer Society.
More Help for Lymphoma Patients
If you need help with the costs of medical care, out-of-pocket insurance expenses or prescriptions, please see the free specialized financial resources for lymphoma cancer patients on our website.