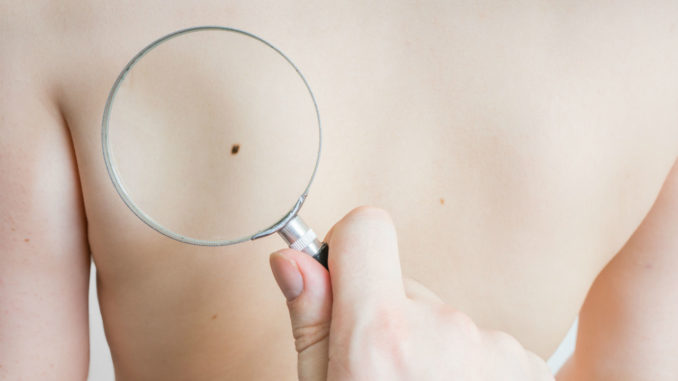 According to the American Cancer Society, five-year survival rates for people diagnosed with localized melanoma are high at 98%. However, more innovate treatment options are needed for anyone diagnosed with melanoma that has spread to lymph nodes or other organs. That's why it's particularly exciting to learn a brand new treatment option just became available this month. The Federal Drug Administration (FDA) has just approved Opdivo for those for whom the disease has spread after complete resection or with lymph node involvement. While this drug previously approved for the treatment of patients with unresectable or metastatic melanoma, this new approval gives many patients another option to fight the disease.
This FDA approval was based on a double-blind study that demonstrated improved recurrence-free survival rates. Patients in the study received the drug for a median of 11.5 months with use being discontinued in 9% of patients due to adverse effects.
Johanna Mercier, head, U.S. Commercial, Bristol-Myers Squibb said, "Today's approval builds on our leadership in melanoma, offering physicians a new option with the potential to change the course of the disease through earlier intervention."
The most common reported negative side effects included fatigue, diarrhea, rash, musculoskeletal pain, pruritus, headache, nausea, upper respiratory infection, and abdominal pain with the most reported immune-mediated adverse reactions being rash (16%), diarrhea/colitis (6%), and hepatitis (3%).
Despite the side effects, however, this treatment represents a major breakthrough. In fact, Opdivo is unique because it is the first PD-1 inhibitor approved as an adjuvant treatment for any cancer.
"Immuno-Oncology has transformed the treatment of metastatic melanoma and many other cancers over the last decade, and we are now extending the use of novel agents to help prevent the recurrence of melanoma," said Jeffrey S. Weber, M.D., Ph.D., deputy director of the Laura and Isaac Perlmutter Cancer Center at NYU Langone Health, and Professor of Medicine at NYU School of Medicine.
For more on the interesting research behind this approval, visit the Bristol-Myers Squibb website. If you have been diagnosed with cancer and need help paying for expenses not covered by insurance, the cost of prescriptions or other medical care check out these agencies that provide free financial help for cancer patients.