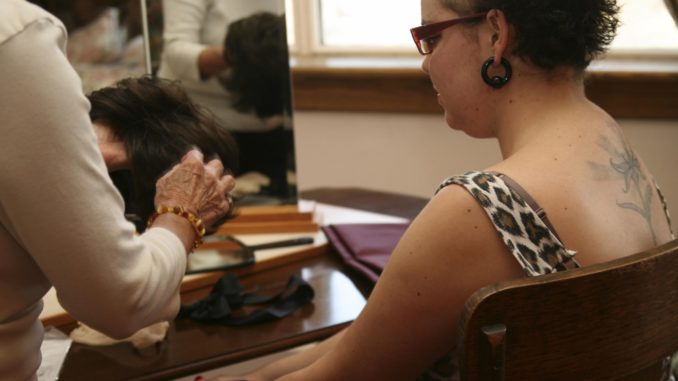 Free Wigs for Cancer Patients
[Updated April 13, 2022] For some cancer patients, hair loss is a real, and very frustrating, aspect of treatment. It is far from a superficial concern; many organizations understand this and work hard to provide this support during such a trying time. The non-profit programs below provide free wigs for cancer patients and these services are always available to all free of charge. For more programs, please check out our national directory here: https://cancercarenews.com/more-cancer-freebies/hats-wigs-scarves/.
1. The Butterfly Club
The Butterfly Club is a free wig program for women, teenagers and children who experience hair loss due to cancer treatments. Wig fittings, caps, cut & style are all provided completely free of charge. To request your free wig and associated services, please visit http://www.sierravistabutterflyclub.com/ or email thebutterflyclub@outlook.com.
2. The Verma Foundation
The Verma Foundation offers free cap wigs, stylish caps with real human hair already attached. These caps can be tailored to patient preference as to both cap and hair color. To apply for this free cap and wig program, you will fill out an application and your doctor will submit a note about your diagnosis and verify your medical need. For the free online application, please visit https://vermafoundation.org/projects/put-a-cap-on-cancer/.
3. Lolly's Locks
Lolly's Locks provides high-quality wigs to cancer patients over 18 who have lost hair due to cancer treatment. Eligibility is based on financial need. To view current program availability and submit an application, visit https://lollyslocks.org/apply/.
4. Friends Are by Your Side
The Friends Are by Your Side program provides free wigs for both kids and adults through various salons throughout the world. Online search form for the participating salon near you: http://www.friendsarebyyourside.com/request-a-wig.php?address=&category_id=78&max_distance=.
National Directory of Free Wigs for Cancer Patients
While hair loss can be a really exasperating, what-else-do-I-have-to-deal-with side effect of treatment, programs like these can help a bit to ease the burden of this frustrating aspect of a cancer diagnosis. Please visit our national Free Wigs for Cancer Patients directory here for an updated list of all providers.