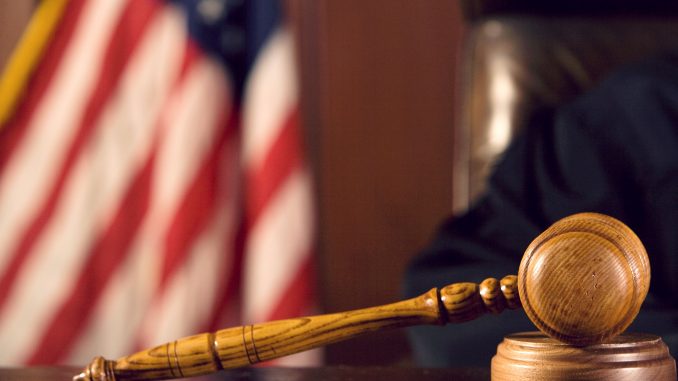 This page was originally published September 7, 2022 and updated September 12, 2022.
Cancer Patients and Families Pay the Price
According to the Centers for Disease Control, an estimated 1,806,590 new cases of cancer were diagnosed in the United States in 2020. As anyone who has been through it knows, cancer is an expensive disease, and the financial and emotional tolls for both patients and families can be truly shocking. The latest Annual Report to the Nation on the Status of Cancer finds that cancer patients in the United States bear a significant burden towards cancer care costs. Incredibly, in 2019 alone, the patient-associated financial burden was $21.09 billion, including patient out-of-pocket costs of $16.22 billion and patient time costs of $4.87 billion.
When Companies Are Liable
Cancer affects people of all ages, and sometimes there is simply no explanation for the diagnosis. However, studies have shown that certain manufactured products increase the risk of being diagnosed with this disease. Roundup, Baby Powder and Zantac are just a few examples of the cancer-related legal cases that pay claims to cancer patients and families. If you have been diagnosed with cancer and believe that your illness may have been caused by exposure to a harmful substance, you may be entitled to compensation. An experienced attorney can help you investigate your claim and determine whether filing a lawsuit is right for you.
Six Cancer-Related Lawsuits That Pay Out Claims
Many different types of lawsuits are pending against companies and their toxic substances. Some of these legal claims allege that a company's product caused or contributed to someone's development of cancer. Others allege that a company failed to warn consumers about the risks associated with use of its product. Here is a short summary of six current cancer-related lawsuits that pay out claims to people who have been exposed to certain products and then were subsequently diagnosed with cancer:
Talcum Powder Lawsuits
Johnson & Johnson has faced lawsuits alleging that its talcum powder caused ovarian cancer, mesothelioma, and other cancers. In May 2016, a jury in St. Louis, Missouri ordered Johnson & Johnson to pay $55 million to Gloria Ristesund after finding that its talcum powder products had caused her to develop ovarian cancer. This was the first verdict in a talcum powder case against Johnson & Johnson. Thousands more cases are pending against Johnson & Johnson in state and federal courts across the country.
Roundup Weed Killer Lawsuits
In 2015, the World Health Organization's International Agency for Research on Cancer classified the herbicide glyphosate as "probably carcinogenic to humans." Glyphosate is the active ingredient in Roundup, a popular weedkiller manufactured by Monsanto. Monsanto has been hit with numerous lawsuits alleging that exposure to Roundup caused certain cancers such as non-Hodgkin's lymphoma, a type of blood cancer.
In 2018, a California jury awarded $289 million to Dewayne Johnson, a man who claimed that his cancer was caused by exposure to Roundup. The verdict was later reduced to $78 million on appeal. In March 2019, a federal jury in San Francisco ordered Monsanto to pay $80 million to Edwin Hardeman, another man who said that Roundup caused his non-Hodgkin's lymphoma. And in May 2019, Missouri jurors ordered Monsanto to pay $2 billion to a couple who said that their exposure to Roundup caused their cancers.
Zantac Lawsuits
Zantac is an over-the-counter heartburn medication that contains the active ingredient ranitidine. In September 2019, the U.S. Food and Drug Administration (FDA) announced that it had found "unacceptable levels" of N-nitrosodimethylamine (NDMA), a known carcinogen, in ranitidine. The FDA subsequently issued a recall of all Zantac products. NDMA has also been found in other medications, including some blood pressure medications.
Zantac has been linked to several serious health problems, including cancer. These include stomach/gastric cancer, esophageal cancer, pancreatic cancer, liver cancer, and bladder cancer.
In March 2020, the first of these legal cases settled when Sanofi-Aventis, the maker of Zantac, agreed to pay $850 million to plaintiffs who had developed cancer after taking the medication. This settlement is expected to cover more than 90% of the claims that have been filed against Sanofi-Aventis. A similar settlement is expected in the case against Boehringer Ingelheim, the maker of another ranitidine medication, although the terms of that settlement have not yet been disclosed.
AFFF Firefighting Foam Lawsuits
Aqueous film-forming foams (AFFFs) are used by firefighters to extinguish fires involving flammable liquids like gasoline and jet fuel. Unfortunately, AFFFs contain per- and polyfluoroalkyl substances (PFAS), which have been linked to various health problems, including cancer.
Studies have shown that exposure to PFAS can increase the risk of testicular cancer, kidney cancer, and other types of cancer. In May 2019, 3M agreed to pay $1.5 billion to settle claims that its PFAS-containing firefighting foam caused health problems like cancer. It is expected that there will be many more lawsuits filed against 3M and other companies that manufactured PFAS-containing firefighting foam in the coming years.
Asbestos Lawsuits
Asbestos is a mineral that was once frequently used in building materials because it is strong, heat-resistant, and sound-absorbent. However, it has been shown that exposure to asbestos fibers can cause serious health problems, including lung cancer, mesothelioma, and asbestosis. People who have been exposed to asbestos and have developed one of these diseases may file a claim for damages against the company or companies that exposed them to asbestos.
There are a number of funds available to people who have been diagnosed with cancer as a result of asbestos exposure. Asbestos Trusts are government funds that have been set up to help people who have been diagnosed with an asbestos-related disease. The fund also pays for funeral expenses for people who have died from an asbestos-related disease.
Jury awards for asbestos claims have been substantial. In June of 2017, a Texas jury awarded $2 billion to the family of a man who died from mesothelioma. The jury found that Johnson & Johnson and its subsidiary, Janssen Pharmaceuticals, were responsible for the man's death.
Camp LeJune Lawsuits
Camp Lejeune is a United States Marine Corps base located in Jacksonville, North Carolina. The base was opened in 1942, and it was used as a training facility during World War II.
In the early 1980s, it was discovered that Camp Lejeune had been contaminated with trichloroethylene (TCE) and perchloroethylene (PCE), two chemicals that are known to cause cancer. The base was closed in 1987, and it was only reopened in 1989 after the water had been cleaned up. It is now known that many people who worked or lived at Camp Lejeune between 1957 and 1987 have developed cancer as a result of the contamination.
In May of 2016, Congress passed the Camp LeJune Settlement Act. This law provides $2.5 billion for medical treatment and benefits for those who were exposed to toxic chemicals at the base. People who have been diagnosed with cancer as a result of their exposure to TCE or PCE can file a claim for damages.
Get Legal Help
If you have been diagnosed with cancer and you think it may have been caused by exposure to a toxic substance, you and your loved ones may be able file a claim for compensation against the company responsible. If you think you may have a case, you should contact an experienced attorney right away. He or she can help you investigate your claim and determine whether or not you have a legal claim and help you assert your rights. Please note, do not delay because the law limits the amount of time you have to file a claim. Contact a lawyer as soon as possible to protect your legal rights. Click here for legal resources for cancer patients and families, including free consultations and no fees if you don't win your claim.